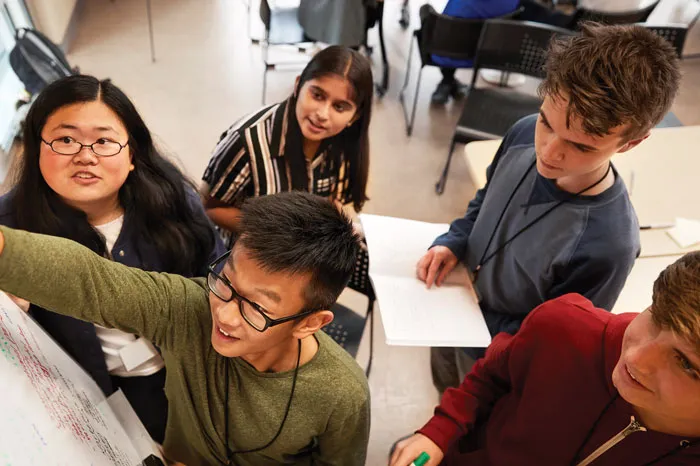 Working with peers in school or recreational clubs can help teens feel connected.
 
World Mental Health Day
On October 10th, we celebrated World Mental Health Day – where we worked to raise awareness of mental health cases and mobilize efforts to support mental health.

In addition to World Mental Health Day, the Tampa YMCA strives to provide members with services, programs and resources to support their mind, body and spirit each and every day. These programs include:  
Yoga classes 

Group Exercise classes  

Personal training  

Life coaching  
Generally, exercise helps relieve stress while improving one's physical health. Physical activity is very important to an individual's overall health. In fact, the mind and body connection while exercising improves mental health by reducing anxiety, depression and negative moods. Exercise has also been found to alleviate symptoms such as low self-esteem and social withdrawal. 

Supporting our Members 
While our staff receive training and certifications in physical health, we know it is equally important to provide trainings and certifications in mental and emotional health.

In a recent survey conducted by the Centers for Disease Control and Prevention (CDC), about 63 percent of the 18 – 24 age group had anxiety or depression disorder conditions. About 25 percent of the age group reported an increase in substance use to cope with stress.

To combat the increasing numbers of youth anxiety and depression, Tampa YMCA staff participated in a Mental Health First Aid Training (YMHFA), an evidence-based program administered by the National Council for Mental Wellbeing.

During the training, staff learned how to identify, understand and respond to signs of mental health challenges in young adults. 

Marilyn Gyselinck, Instructor for the National Council for Mental Well Being, shared how it affects the YMCA community "Mental health challenges are common and unfortunately becoming more common. As the YMCA continues to provide programming and employment to young people, they will be well served by being partners and advocates for the mental well-being of young people. Offering this course demonstrates that the Tampa Y believes mental health is just as important as physical health."


If you are interested in joining the Tampa Y in our mission to put Judeo-Christian principles into practice through programs that build healthy spirit, mind and body for all, please consider donating today. 

Published Thursday, Oct. 20, 2022