Work Out With a Professional
Get more from your workout with training programs from our certified personal trainers, wellness staff and life coaches. The Tampa Y wellness staff is ready to support each individual by being accountability partners, creating programs to help you achieve your goals and create and stick to healthy lifestyle habits. 

Whether you need someone to guide you in a fitness routine, need to improve strength to master daily activities, need an accountability partner or thrive in a competitive environment, the Y has a training program for you. Learn more about our personal training programs at 13 Tampa Y locations.
Personal Training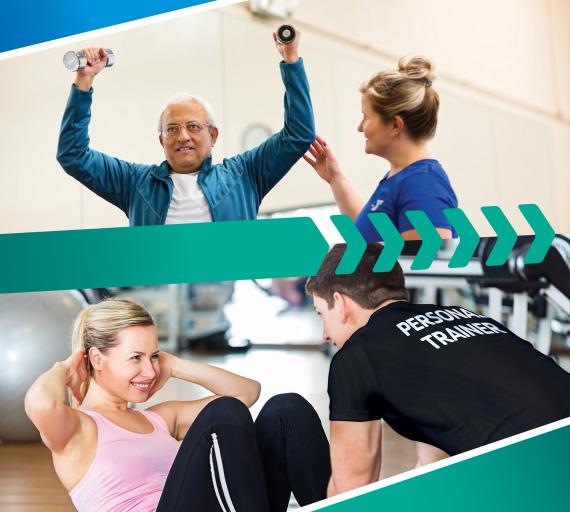 Whether you need an accountability partner, new exercises or want to improve overall strength, the Tampa Y has a personal trainer for you. When you work with a personal trainer at the Y, you will:
Establish goals that suit your fitness level
Workout one-on-one time with a certified trainer
Learn fun, challenging exercises
Receive an exercise program specific to your needs, health status, and limitations
Learn proper exercise techniques, program design, and progression to avoid exercise-related injuries
Receive positive encouragement and accountability to keep you committed to your training program
Purchase Personal Training by location.
Small Group Training
Work out with a friend or meet new people and accountability partners! Small group training is the best of personal training and group exercise, with fewer people and a certified personal trainer leading a specialized program. The group works toward similar goals focusing on strength, endurance and agility. 

Benefits of Small Group Training
New friends
Accountability partners
Workout with people with similar goals
Can be competitive environment
Led by certified personal trainer
Cost-effective for semi-personal training
Specialized small group training classes focus on a range of wellness goals and concentrations: specific fitness goals (cardio, strength, etc.), an apparatus, and athletic training. Small group training is available at all Tampa Y locations.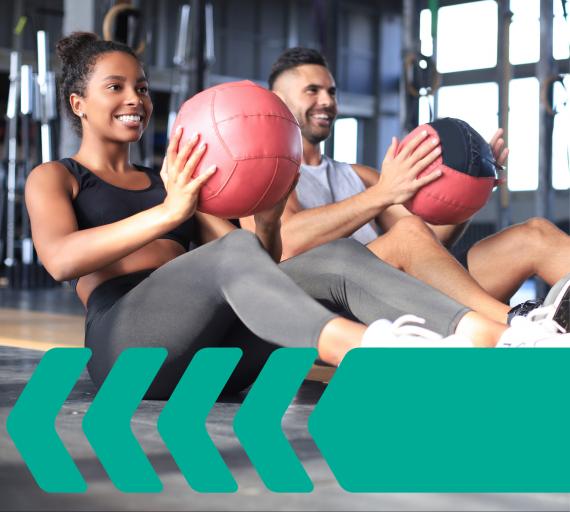 Personal Training Rates
One-on-One Personal Training Rates for 60-minute sessions*.
|   | Member | Member | Non-member | Non-member/session |
| --- | --- | --- | --- | --- |
| 1 Session | $70 | - | $82 | - |
| 3 Sessions | $204 | $68/session | $240 | $80/session |
| 6 Sessions | $396 | $66/session | $468 | $78/session |
| 12 Sessions | $768 | $64/session | $912 | $76/session |
| 16 Sessions | $992 | $62/session | $1184 | $74/session |
One-on-One Personal Training Rates for 45-minute sessions*. Available for YMCA Members only.
|   | Member | Member/session |
| --- | --- | --- |
| 1 Session | $55 | - |
| 3 Sessions | $162 | $54/session |
| 6 Sessions | $318 | $53/session |
| 12 Sessions | $612 | $51/session |
| 16 Sessions | $800 | $50/session |
One-on-one Personal Training Rates for 30-minute sessions. Available for YMCA Members only.
|   | Member | Member/session |
| --- | --- | --- |
| 1 Session | $40 | - |
| 3 Sessions | $120 | $40/session |
| 6 Sessions | $240 | $40/session |
| 12 Sessions | $480 | $40/session |
| 16 Sessions | $640 | $40/session |
*Personal training is sold as single sessions. Packages listed above are suggested quantities. Package pricing discount is reflected as sessions are added.
Small Group Training Packages
 
Package session quantities vary by location. 
|   | Member | Non-member |
| --- | --- | --- |
| 4 Sessions | $48 | $68 |
| 6 Sessions | $72 | $102 |
| 8 Sessions | $96 | $136 |
| 12 Sessions | $144 | $204 |
| 16 Sessions | $192 | $272 |
Group Training Schedule     Purchase Personal Training     Purchase Group Training
 
Meet the Bob Sierra Y Trainers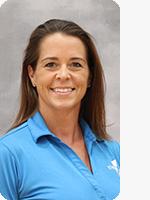 Danielle Cooney, Personal Trainer
I am a strong and enthusiastic lifetime fitness advocate. After being diagnosed with Multiple Sclerosis in 2004, which initially caused partial paralysis, I was able to get my body back from the disease after conducting an arduous and aggressive months-long physical and occupational therapy program. Since then, I have made fitness and nutrition my passion by taking it to the next level and becoming a Personal Trainer. I am a dedicated fitness professional always striving to help others achieve their personal fitness goals that will ultimately lead to a healthy and rewarding life.
 
Certifications

Associates from Austin Peay State University in Applied Science
ASHI CPR/AED/First Aid
NASM Certified Personal Trainer
NASM Fitness Nutrition Specialist
NASM Senior Fitness Specialist
TRX suspension qualified
TRX group qualified

Training Specialties

Functional  Training, TRX Suspension, Corrective Exercise
Jodi Frazier Fleeman, Personal Trainer
I have experience training a variety of fitness levels, from beginners to triathletes. Whether you are looking to lose weight, tone up, complete your first 5K, or make healthy lifestyle changes, I will give you the workouts, behavioral tools, and motivation to help you become the strongest, fittest, and most athletic version of yourself. My personal fitness mantra is: I will persist until I succeed, and I want that for you as well!
Certifications

ACSM Certified Personal Trainer
CPR/AED/First Aid
AFAA Certified Group Exercise Instructor
ASHI Certified CPR/AED/Oxygen/First Aid
Mad Dogg Certified SPINNING Instructor
Les Mills Certified BODYPUMP Instructor
Precision Nutrition Certificate in Exercise Nutrition
LiveStrong at the YMCA Program Instructor

Training Specialties

Functional  Training, Corrective Exercise, Running, Cycling, Triathlons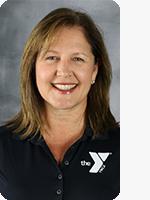 Holly Hostler, Personal Trainer
As a former professional modern dancer, I believe movement is integral to happiness. Fitness should help you experience everyday life to the fullest potential. On an Alaska cruise of over 2500 passengers, my family was three of six passengers that felt fit enough to climb to the top of Laughton Glacier. It is my hope as a trainer to help you discover challenging your body through a combination of strength, cardio, and core work leads to the ability to fully experience all that life has to offer. As a former professional dancer who lived and performed in New York City for six years, I feel passionately about helping my clients find that through movement we can age gracefully and participate fully in life.  
Certifications

CPR/AED/First Aid
ACE Personal Trainer
Spinning Instructor
Pilates Instructor

Training Specialties

Functional  Training, TRX Suspension, Senior Health and Wellness
Jim Martin, Personal Trainer
Choosing a fitness regime is an important step to a happy and healthy life. As an eight-time marathoner, two-time ultra marathoner, two-time Ironman triathlete and eight-time half Ironman triathlete, I've enjoyed the lifestyle that swimming, cycling and running offers. The cross training involved with the three disciplines of triathlon has helped me stay both healthy and happy. Whether it's triathlon, weight lifting or other fitness areas, I enjoy helping people find their passion for fitness, setting goals and then accomplishing those goals. If you love what you do, you'll do it forever, whether in fitness or life! I look forward to helping you accomplish your goals.
Certifications

AFAA Personal Trainer
CPR/AED/First Aid
USMS Adult Learn to Swim  Instructor
Spinning Instructor

Training Specialties

Functional  Training, Swimming, Biking, Running, Triathlons
Scott Moseley, Personal Trainer
Move better, feel better, look better. I believe that we should always move with a purpose. Whether it is to lose weight, feel better or look good we all have the ability to enhance our own quality of life through fitness. The human body is an incredible machine that should be challenged to strive for progress, not perfection. I know that my journey through life will take me on different paths but one constant that has been, and will always be, fitness.
Certifications

BS in Exercise Science
ACE  Personal Trainer
TRX Suspension Trainer
CPR/AED/First Aid

Training Specialties

Functional  Training, Corrective Exercise, TRX Suspension
Clay Otte, Personal Trainer
I believe that fitness and health should be a lifestyle. Whether it's weight loss, building muscle, or toning up, it should be a commitment and part of you all through your life. It's not just to look good, but to feel good and more confident in yourself. During my 11 years at the YMCA, I've seen awesome transformations in people of all age groups.  
Certifications

ACE Certified Personal Trainer
CPR/AED/First Aid
LiveStrong Coach

Training Specialties

All age groups, focus on senior health and wellness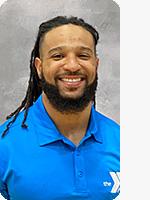 Deven Persaud, Personal Trainer
Working out is a huge passion of mine! I started weight training in high school when I joined the football team, and never looked back. I love the way working out feels and the impact it has on health! I enjoy helping others feel the benefits of working out as well. That is why I chose to make Personal Training my career. Spirituality also plays a huge role in my life. I enjoy meditation and learning about how thoughts influence reality! I like to help people who want to make major life adjustments find alternative solutions to once unsolvable problems. I love working at the YMCA because it's such an inviting and motivating environment. It's full of like-minded individuals who are all working towards a common goal of self-betterment!
Certifications

NASM CPT
ASHI CPR/AED/First Aid

Training Specialties

Functional  Training, Core Strengthening, Athletic Performance, Strength
Meet the Campo Y Trainers
Meet the Central City Y Trainers
Meet the Dade City & East Pasco Y Trainers
Name
Meet the Downtown Y Trainers
Meet the New Tampa Y Trainers
Meet the North Brandon Y Trainers
Meet the Northwest Y Trainers
Meet the Plant City Y Trainers
Meet the South Tampa Y Trainers
Meet the Spurlino Y Trainers
Meet the West Park Village Y Trainers
How do I know which trainer is right for me? 
To determine the best trainer for your needs, please discuss with your Y's Wellness Director.
When are trainers available?
Personal trainers are available to train whenever the YMCA is open, however, they do not work regular hours, so it is important to have an appointment scheduled.
What exercises will I do with my personal trainer? 
Each client will experience a unique workout specialized to his or her specific fitness goals. It is a good idea to write down some fitness goals and talk about them with your trainer before your first session.
How often should I meet with my trainer? 
While you can meet with your trainer as often as you like, to get the best results, it is better to meet on a regular basis to keep on track with your fitness goals.
How do I purchase personal and small group training? 
Purchases can be made at any of our YMCA Welcome Centers or online.
Do you have to be a member to hire a YMCA personal trainer?
While a membership is required for some training packages, non-members can purchase our 60-minute personal training packages or small group training packages.
What is your cancellation policy? 
Please provide at least 24 hours notice for a cancellation. Personal training clients who provide less than 24 hour notice will be charged for their session. To cancel an appointment, please contact your trainer directly or call your YMCA.
Weight Loss Intensive Program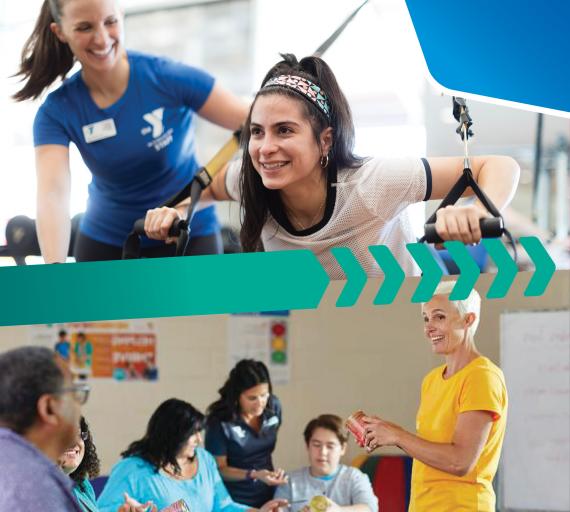 Intensive Weight Loss Program
Our life coaches will give you the blueprints on how to effectively lose weight and meet your health goals. In this group, you can expect weekly weight-ins, physical and mental challenges, emails and a close group forum for extra support and accountability. The focus of this group is to identify and change the behaviors that have previously sabotaged long-term weight loss success. Cost for the 8-week program is $200.

Offered at the following Tampa Y locations:
Bob Sierra Family Y
New Tampa Family Y
Northwest Family Y
Spurlino Family Y
South Tampa Family Y
Select Personal Training Package by Location
Once you complete your payment online, a Tampa Y staff member will contact you to get you started. If you have questions before registering, please call your YMCA.