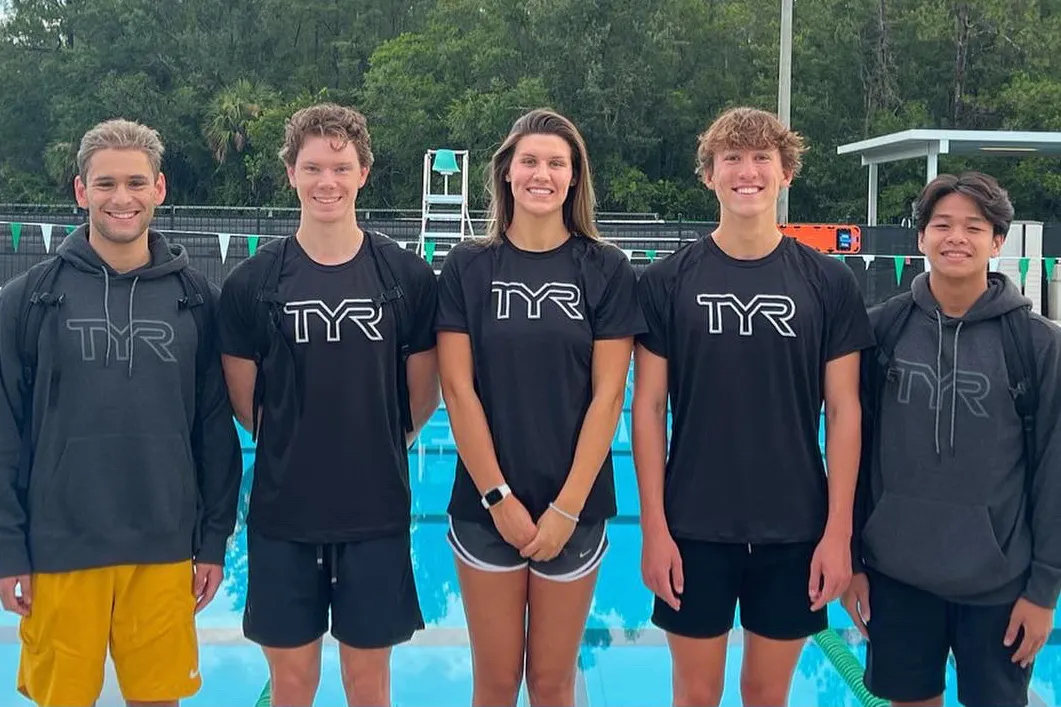 Please join us in congratulating the Tampa Y Stingrays (TYS) who had an outstanding showing at their first national meet earlier this summer at the prestigious Futures Championships. The event was held in Ocala, FL.
Futures has fast qualifying times set by USA Swimming. Swimmers then progress to even faster qualifying times at Sectionals or Zones. Zachary Kopel, Martin Ferrebee, Apryl Paquette, Anthony Murashkin and Cristian Doan did the Tampa Y proud.
Matt Suits, Head Coach, New Tampa YMCA was ecstatic for the swimmers.
"Attending Futures is a huge accomplishment for TYS. Taking five swimmers to Futures for the first time for our program is great. This shows we have progressed to more elite national-level meets. We took 11 athletes to Spring Sectionals in February, the largest we have taken to Sectionals, and that is where we got our first-ever Futures qualification time. This is a testament to our program's commitment to excellence and progressing swimmers through the sport; pushing boundaries of what we have not accomplished before."
"for me, having swimmers qualify for this meet and represent TYS for the first time is an honor. It solidifies my belief that our swimmers have a commitment to excellence in the water, we pay attention to detail as a coaching staff and our mantra at practice every day: Attitude + Effort = Results is working."
Celebrating 30 years next year, TYS is a year-round competitive swim team. The program is offered at four of our Tampa Y locations: New Tampa, Campo , Bob Sierra Youth and Family Center and South Tampa. We currently have over 230 swimmers on the roster.
Alexis Mendenhall, Director of Competitive Swimming at the Tampa Y, has been with our organization for almost 20 years. She noted:
"Congratulations to our swimmers and coach Matt Suits for leading them to success - he has been in charge of their training and development and has been there to watch them succeed. The Tampa YMCA Stingrays aspire for every athlete to be the best person they can be by engaging their mind, body and spirit. We strive daily to teach character development, leadership and self-discipline in a safe and supportive environment through competitive swimming."
Congratulations again Tampa Y Stingrays!
Find out more about TYS and our other aquatics programs here.