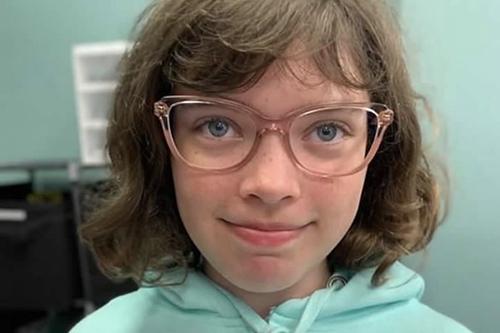 Teenagers and young adults can learn everything they need to know for safe and successful babysitting at the Y.

Norma Mund, 11, took her "Intro to Babysitting Safety" certification class at the New Tampa Family Y and almost ran out of time completing the final exam. But Y staff gave her a little grace. Norma's mother, Catherine, sent the following letter to the center after Norma passed with flying colors:

I just wanted to thank you again for going the extra mile to give our daughter, Norma, extra time to work through and finish her babysitting certification test today. She was excited to take on this ambitious goal as an 11-year-old, and I was ready to break up the party. Thank you for waving me off and letting her finish out. You have no idea how much you fulfilled a dream today and gave a girl a needed boost of confidence.

Catherine learned about the class from a YMCA email. "This is a wonderful opportunity to help the Y grow confidence and life skills in our teens and pre-teens," says Catherine, who feels more confident in Norma's abilities to care for other people's children. "While I know she is mature for her age and see her care and tenderness around younger children, this course was very helpful to have a third party teach and instill skills to really prepare her. I'm certain Norma can provide a helpful presence to a busy parent who needs help during days and evenings."

Norma said it felt "great" passing her test. "To know that I can take care of someone's child and not mess up or know something."

We wish Norma success in the start of her child caring career!

"It helps you build confidence. I know how to change a diaper and give a bottle and to be by a young child's side when they want to do something," she says. "We have a lot of kids in our neighborhood, so if their parents needed help watching the kids while they go out, they can call someone in the neighborhood."

The class includes getting started with your business, dealing with parents and children and key safety tips. Children ages 11-18 can earn their certification in Child and Babysitting from the American Safety and Health Institute. Contact your local Y for class days and times.