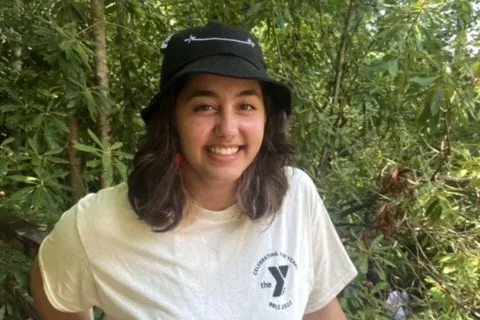 Cyenna Ison poses for a photo at the Blue Ridge Leader's School retreat.

The Y believes a confident teen today creates a contributing and engaged adult tomorrow! Programs like the Y's Teen Leaders Club identify young people in our community who stand out for all the right reasons – including those who show passion, promise and potential to make a difference in their community.

The club provides young people in grades 7 – 12 with mentors from the Y community. Teens form positive relationships with leaders, directors, board members and peers in a safe space, where they can learn and develop a positive sense of self. Teen Leaders attend regular club meetings and participate in special activities and overnight events throughout the year.  

The Tampa Y's Leaders Club teens earned over 16,000 service hours in our community this past year. One of our most engaged Teen Leaders Clubs is the Bob Sierra Leaders group, which recently attended the YMCA Blue Ridge Leaders' School.

Cyenna Ison, a current Teen Leader at Bob Sierra, shared, "My experience at Blue Ridge Leaders' School was something I will never forget. At first, I wasn't sure I wanted to go since this was my first year, and I was hesitant, but after going, I can't wait to go back."   

Cyenna enjoys Teen Leaders Club more than she anticipated.

"I was able to learn so much while I was there, and I got the ability to grow as a person. So, not only did my leadership skills improve, but I was able to learn how to improve my spirit, mind and body so I could help myself and others grow too." 

"On top of that, it was so nice to be able to meet new people with the same mindset of wanting to make our community better and grow with them throughout the week. Overall it was a wonderful experience, and I would recommend anyone to go if they get the chance," shares Cyenna.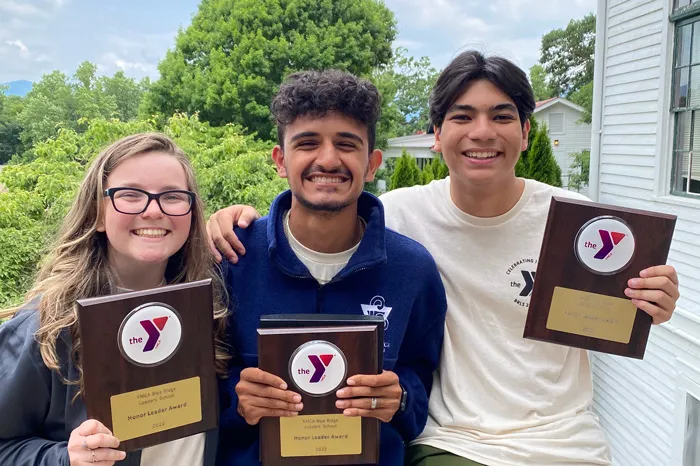 Hannah Fish, Noah Hirji and Alejandro Quintero show off their 2023 Honor Leader awards.

Since it was founded in 1922, the Blue Ridge Leaders' School has retained its tradition of developing teen leaders in all aspects of the YMCA's physical education along with instilling the core values of Caring, Honesty, Respect and Responsibility.  

In addition to leadership development, the Leaders' School recognizes teens and clubs who demonstrate an outstanding commitment to the community.  

"Our tradition and legacy are strong; we're grateful to be a part of the YMCA. Bob Sierra received Level Three Recognition at the School Celebration. This requires 100 hours of service per Blue Ridge attendee, taking minutes of our meetings, a review of our constitution and bylaws, and several other requirements. For that honor, we are very proud," states Brittany Lindsay, Teen Leaders Club Advisor for Bob Sierra YMCA.   

On the individual level, the Tampa Metropolitan Area YMCA had three Tampa teens chosen as Honor Leaders for 2023. 

Honor Leaders are an elite group of teens who attended Blue Ridge Leaders' School and stood out among the staff, volunteers and their peers as the best of the best.  

Being an Honor Leader comes with the privilege and responsibility of returning the following year. There, they will teach fundamental leadership classes to first-year leaders on the mountain, select the school theme, present opening and closing devotions and nightly vespers.  

This year's Honor Leaders are:  

We are proud of, but more importantly, grateful for, the leadership all our Teen Leaders provide to the program, their peers and the community! Learn more and register for the Y's Teen Leaders Club today.